Learn The Art of New Age Piano
A Complete Online Course!

Part 2 - 3 - 4 - 5 - 6 - 7 - 8 - 9 - 10 - 11 - 12 - 13 - 14 - 15

Create Beautiful, Inspiring Piano Music of Your Own! Join me, New Age pianist and teacher Edward Weiss online as I turn you from amateur into artist! With over 150 captivating lessons I show you how to easily express yourself on the piano using chords! No previous experience is necessary or required. Start playing piano the way you've always wanted; flowing and heartfelt! Everything you need to play New Age piano is here. Join now and discover your inner artist!
Watch a Sample Piano Lesson: 'Nurturing Rain'
Here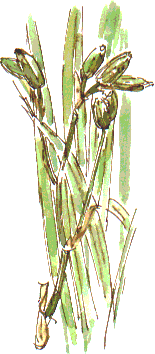 I show you how to use just two chords to create a beautiful
reflective mood in the sample lesson; 'Nurturing Rain!'

Get Started Today and Get 5 Amazing & FREE Gifts!
They are YOURS to keep - just for giving this piano course a try! Free for a very limited time only. Join now!

Lesson One: Oriental Sunrise
In this lesson you use the pentatonic minor scale and chords to create a free-form improvisation.
Lesson Two: Ocean Dreams
Here you learn to use the 3 basic chords from the C Major scale to create a unique little improvisation.
Lesson Three: Rainforest
In this lesson you use chords in the Key of G Major to create the backdrop for Rainforest. Your right hand improvises a melody.
Lesson Four: Morning Mist
In this lesson you learn how to use the crossover technique along with the scale and chords of F Major to create the atmosphere of Morning Mist.
Lesson Five: Winter Scene
In this lesson you use an ostinato pattern along with chords from the modal scale of D dorian.
Lesson Six: Autumn SIGN UP NOW AND START HAVING FUN!!
Here you learn how to use an 8-bar phrase along with broken chords to create the background for Autumn.
Lesson Seven: Caverns
In this lesson you learn how to cross your right hand over your left to hit bass notes
while your left hand plays a repeating pattern.



Get 50% Off Today! Join now for just $39 $19! Then, take a full month putting Edward's easy, inspiring piano lessons to work for you! If you're as happy as the rest of our satisfied members, continue on a monthly basis and keep learning for the one low price! If not, simply cancel at anytime and we'll part ways. It's that easy! Click Here to Get Started!!